We began "work kamaboko of 12 Odawara kamaboko"!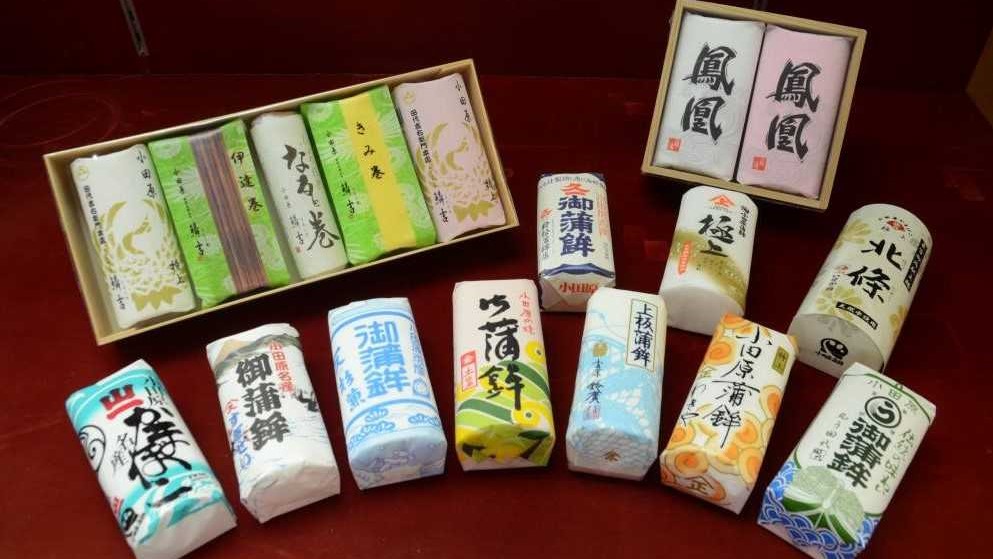 Work kamaboko of 12 Odawara kamaboko
We experience characteristic of each each shop including texture
According to not only work pot experience but also kamaboko eat the way, and distribution or can badge service privilege of map go.
Work pot experience
Please enjoy characteristic with every shop
Because taste or form, texture of kamaboko shop which there are 12 in Odawara have you know characteristic of each shop each more, we experience work pot of Odawara kamaboko.
[the date and time] 3 first Saturday and Sunday
[place] Harajuku, Oda nariwai koryukan (3-6-23, Honcho)
[object] 20 every day first arrival
[contents] Work kamaboko of six every day
      <Saturday> Sugise store, soil rock store, scale good luck,
           Yamaichi Kamaboko restaurant, side and Kamaboko restaurant, bell Hiroshi kamaboko
      In <Sunday> bell pine Kamaboko restaurant, mountain Kamaboko restaurant, kago淸honten,
           Ise and store, cedar and store, circle u Tashiro
[expense] 500 yen
Eat the way; gourmet mappu
We introduce store
12 Odawara kamaboko recommends; ate the way, and published menu; "eat the way, and distribute gourmet mappu".
You wait, and please use as attendant of walk.
[place] Harajuku, Oda nariwai koryukan
Canned Odawara Kamaboko badge service privilege
Popular name "pot gacha"
Noisy cricket which can badge that name of 12 Odawara kamaboko and logo of Odawara Kamaboko cooperative were designed hits, popular name "pot gacha" are installed in Harajuku, Oda nariwai koryukan and Odawara kamaboko 12.
Privilege of each each shop is received when we show in shop of can badge which hit.

[place] Harajuku, Oda nariwai koryukan, Odawara Kamaboko cooperative participation store
[expense] Once 100 yen